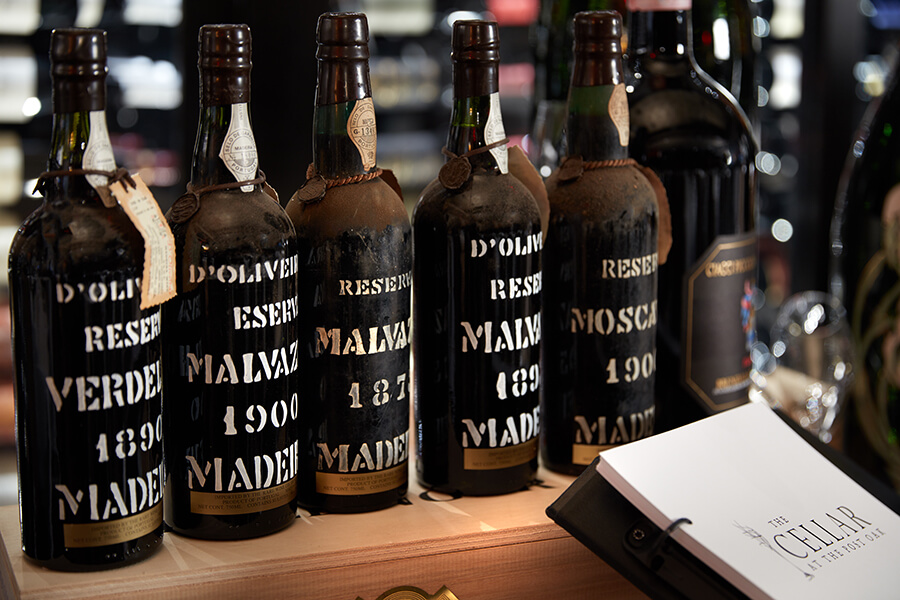 Echoing the passion and diversity found at only the most prestigious vineyards and châteaus around the world, The Cellar at The Post Oak Hotel houses one of the deepest, well rounded wine collections in the country. From the rare and esoteric, to new and tried-and-true, the 30,000-bottle cellar satiates the most exquisite palates with its staggering $5 Million in inventory of over 3,500 labels from nearly 23 renowned wine-producing countries.
Curated by our gifted Master and Advanced Sommeliers, our wine program spans centuries – offering vintages that date back to the 1800's. Take your time sipping your way through the greatest wine stories ever told, or choose from over 100 selections of our large format bottles, so grand; they instantly create a lifetime memory. While selections are extensive, our talented sommeliers are available to help guide you through your personal wine journey. Whether you're an oenophile looking for something exciting and unique, or a novice interested in wine pairing, our team is enthusiastic to share their knowledge and help find your perfect match.
Selections from The Cellar at The Post Oak Hotel are available through in-room dining and all Post Oak Hotel restaurants, including Mastro's Steakhouse, Willie G's Seafood, Bloom & Bee, Craft F&B and H BAR.